Glenwalk Sunday Walks
Below please find some useful pointers on a "typical" Club Sunday Walk.  New members may find this a useful reference guide.

KEY TIMES:
10:30am approx:    Car pool meeting point is set out in the Members' Newsletter and the Walks Calendar.
11:20am:    Walks Announcements. The Club Walks Co-ordinator (or their delegate) will provide general Club announcements and also provide a description of the walks on offer that day (walk level, route, height gain, distance and approximate duration).
11:30am:    Walks Start.  Join the walk leader for your chosen walk.  Please ensure you select a walk that matches your ability and fitness level on the day!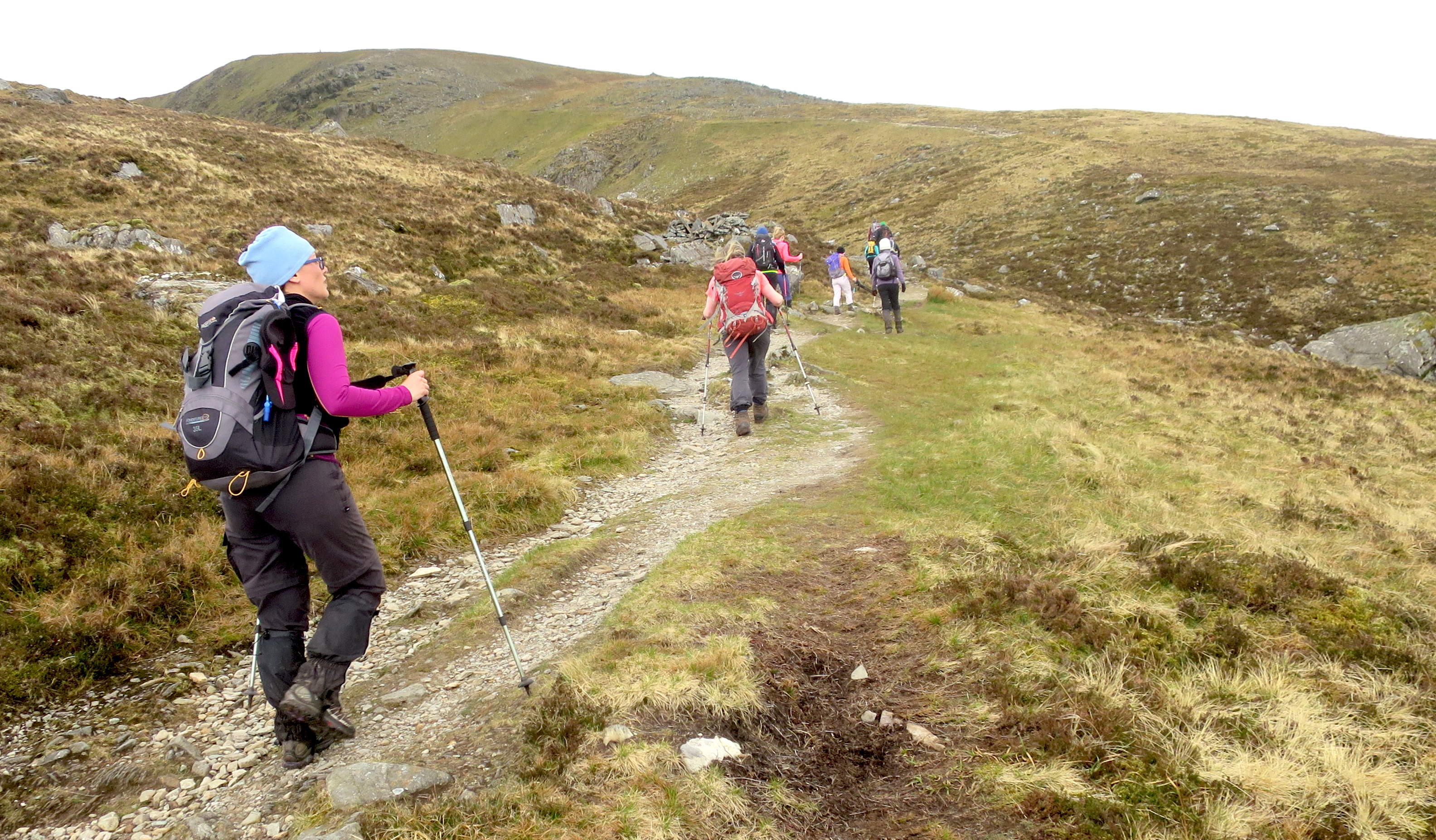 WALK NOTES:
There are typically 4 or 5 grades of walks available.  An overview of the Club walk levels is set out on the Club Website.
Club walks typically start and finish at the same place and walkers will be notified in advance or as part of the walk announcements of any changes to this.
Most leaders aim to stop for lunch around 1:30pm however that is dependent on the walk route, terrain and weather conditions ….  Make sure you have a good breakfast!!
Sorry – No dogs are permitted on Club walks.
CAR POOLING:
To protect the environment and to avoid congestion the Club requests members use one of the two Car Pool options.  Only in exceptional circumstances should a driver arrive at the Walk start alone.
If you receive a lift, it is customary to offer your driver a cuppa in the pub after the walk.
As each walk can finish at different times, it is important to car pool with someone on the same walk, otherwise you might have a lengthy wait at the walk finish.   If this can't be arranged at the car pooling point, please try to transfer your bags to another car at the walk start and arrange to meet your driver at the pub venue after the walk.
WHAT TO BRING:
1.  Hillwalking boots.  No runners!
2.  Socks
3.  Rucksack
4.  Walking trousers are recommended.  No jeans or cords!
5.  Fleece
6.  A spare fleece is also recommended, especially during winter months
7.  Waterproof jacket and trousers
8.  Hat, scarf and gloves (even in the summer!)
9.  Lunch such as sandwiches, fruit and chocolate
10.  Extra food – "emergency rations"  to maintain energy
11.  Water / soft drinks – extra is recommended during summer months
12.  Hot drink is also recommended (in an unbreakable flask)
13.  Torch with spare battery
14.  Whistle
15.  Map
16  Change of clothes for pub after walk
RECOMMENDED:
17.  Trekking poles
18. Gaiters
19.  Hydration packs
20.  Bivvy Bag / Survival blanket
21.  Summer months = Sunglasses, Sunhat, Sunscreen, Insect repellent
22.  Winter months = Extra fleece, balaclava and warm drink
TOP TIPS :
Fitness:
Hillwalking like all outdoor pursuits has its risks including environmental challenges and physical exertion.  It is important to be prepared physically before you hit the hills!  It is also important to select the walk that matches your ability and fitness level on the day.  Remember to always err on the side of caution when selecting a walk!
Hillwalking Boots:
This is probably the most important investment you will make in terms of hillwalking equipment.  Good ankle support is recommended.  Keep in mind Irish conditions when selecting your boots …think bog and rain as both are common features!
Rucksack:
Most day packs are about 15 to 35 litres in size.  You will need a rucksack large enough to bring everything you need with you.  Remember…. "Leave no Trace" so you will also have to bring everything back with you.
Hydration packs:
Hydration packs or a "Platypus" are extremely handy as you can drink whilst walking and do not have to stop to remove a water bottle.