About Glenwalk
Glenwalk is a large sociable hillwalking club established in 2002.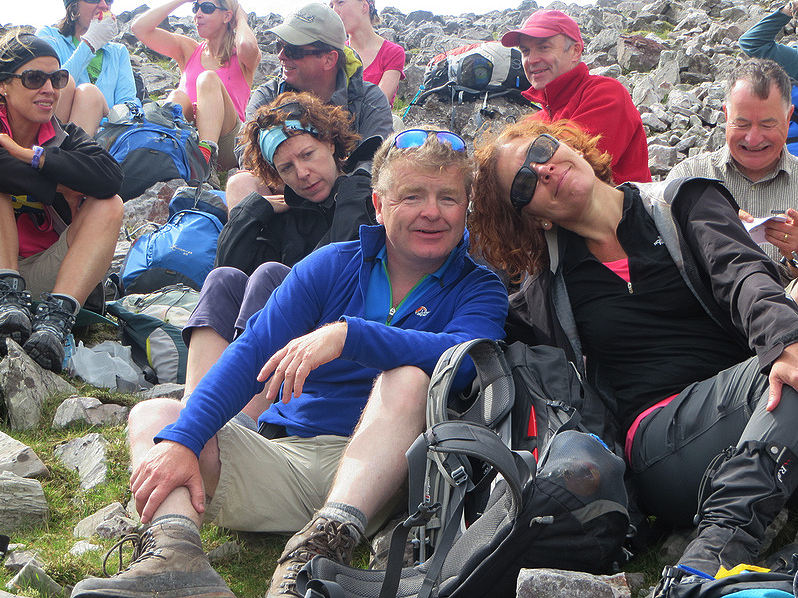 The Club is managed by a voluntary Committee and
current Committee members are:
Madeleine Doherty (Environment and Access)
Yvonne Duffy (Membership Secretary)
Deirdre Foley (Club Treasurer)
Philip Furlong
Olive Harrington
Margaret McGrath (Club Chairperson)
Maggie O'Connor (Club Secretary)
Tadhg Nathan
Paul Walsh (Walks Co-Ordinator)
Ray Williamson
Please read through our FAQ and Info section before contacting us.

NOTE THAT WALKS AND EVENTS ARE FOR CURRENT PAID UP MEMBERS ONLY. RANDOM MEMBERSHIP SPOT CHECKS WILL TAKE PLACE AT  WALK STARTS SO PLEASE BRING YOUR GLENWALK M.I. CARD ON ALL WALKS.
Club Activities:
Main walks every second Sunday. Please car pool at the locations publicised in the Walks and Events Calendar.
Social Events
Weekends away
Map Reading Courses
See: FAQ's and Members Guidelines