Ticks are a comparatively recent threat to our hillwalking enjoyment. Why?  Because some of them cause Lyme Disease.  While it's not a common infection, it's a very serious one and, undiagnosed, it can cause serious health problems for sufferers, including joint inflammation, numbness and temporary paralysis.  In the latter stages of the disease it can cause, amongst others, memory impairment and personality changes.
While this may explain some of your more bizarre behaviours, it is still wise to take some simple precautions and be vigilant.  After all, ticks, like unpleasant people, can make a nuisance of themselves in crowded woodland and heathland areas.
Covering up and wearing light coloured clothing is the best defense. After a hike, check around your neck and hair line, behind ears, waist line, groin and behind knees too.
What do they look like?  Have a browse here:  http://www.ticktalkireland.org/ticksweeppics.html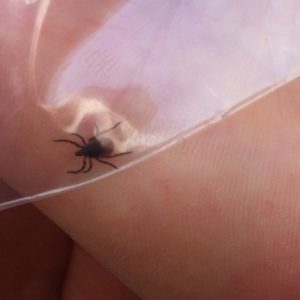 Be safe out there!
Happy Hillwalking
Your faithful Environment Officer Madeleine