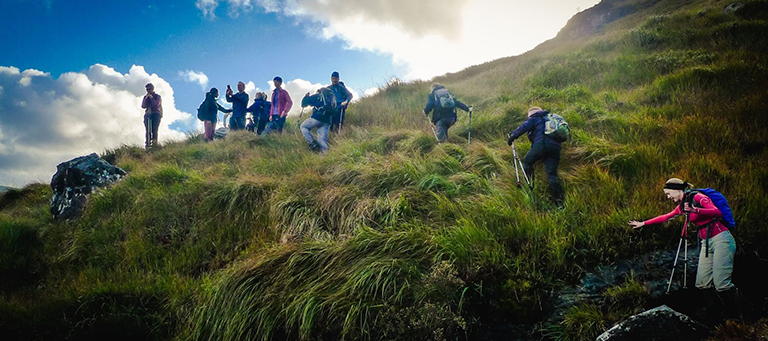 Glenwalk Privacy Statement
Information Collection
Glenwalk respects each individual's right to personal privacy.  We will collect and use information fairly and in keeping with the purposes for which it was obtained.
Use and Disclosure of Information
Glenwalk collects information to maintain our membership databases, perform record-keeping functions, manage our club membership, manage our club related events and perform on-going communications to members.
Glenwalk will only disclose information to third parties who are acting on our directions such as agent (e.g. affiliation for mountaineering insurance) or where such disclosure is required by law.   No disclosure of information will be made to any third parties for those third parties' own purposes or use.
Glenwalk uses "Cookies".  Cookies are described as small pieces of information that are stored by your browser on your computer's hard drive to enable that computer to know when you are visiting a particular website.  They are widely used in order to make websites work, or work more efficiently, as well as to provide information to owners of the site.  Glenwalk may use cookies to store information on your computer. This information may help us identify if you are registered with the site and shortcut your access through the site. We will only read cookies from your cookie file placed there through your web browser's interaction with the Glenwalk website.
Information Retention
Glenwalk will only keep information for as long as necessary and for the primary purpose for which it was obtained.
Access to Information/Contact Details
To make an access request, please contact the Club in writing to info@glenwalk.com marked to the attention of Glenwalk Club Data Protection Officer.